The international industry platform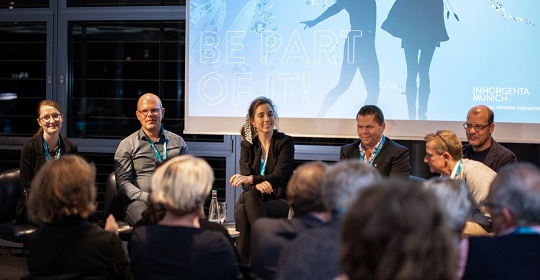 Inspiring talks, new perspectives and lively discussions: This fall, Barcelona and Lucerne were stops for
INHORGENTA TRENDFACTORY
.
Sustainability
and
Future Retail
were this year's key focal topics.
Digitalization and cooperation between manufacturers and retailers
also drew of a lot of attention.
INHORGENTA MUNICH's
international expert forum
, hosted year-round at selected locations, is the ideal platform for discussing the latest trends and engaging in interesting discussions with industry players. The topics include: How will the jewelry business be conducted in the future? How can jewelry be sold on Instagram? Are synthetic or real gems more sustainable?
This format will continue at the
trade fair
from February 14-17, 2020 with numerous presentations, panel discussions and special exhibitions.
Diverse portfolio of exhibitors
The designers represented at INHORGENTA MUNICH boast an abundance of different skills and levels of expertise. From creating unique designs and developing innovative techniques to devising exciting ways of using and presenting materials, the creations range from opulent and striking to minimalistic and subtle.
Claudia Hoppe
, for example, combines the traditional artistry of a goldsmith with contemporary influences and experimental painting techniques. As such, the items of jewelry she produces resemble sculptures.
Marion Knorr
, who won the German Design Award, focuses on expressive pieces. Each collection has its own specific design aesthetic.
There is an extremely diverse portfolio of exhibitors lined up for INHORGENTA MUNICH 2020. Companies
from Mauritius to Australia via China and Thailand
will be taking part alongside numerous brands from Germany. For example, they will be showcasing
gemstones from Israel, playful jewelry from Portugal and sustainable watches from South Tyrol.
This impressive variety and international flavor are true hallmarks of INHORGENTA MUNICH.
Connecting online with in-store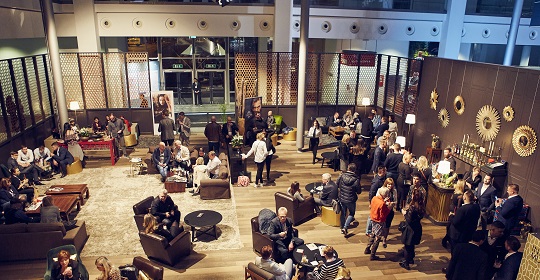 Consumer behavior has changed drastically in recent years due to digitalization. Customers expect the entire range of products to be in stock, at all times, both online and offline.
A
strong connection
between physical and online stores is, therefore, vital for the jewelry and watch industry. Setting up and continuously expanding an online store is essential for all brands and jewelers.
In-store visits, however, still need to feel like an experience that customers can easily share on
social media
.
Millennials
, in particular, want to be entertained and surprised. This requires more movement on the shopfloor, and new and creative visual merchandising ideas. Augmented and virtual reality are becoming particularly important as part of sales pitches. One such example is smart mirrors which allow customers to virtually try on and personalize jewelry.
Meghna Saraogi
, CEO of StyleDotMe, will discuss how Augmented Reality can change the jewelry trade at the TRENDFACTORY MUNICH at the trade fair. Designer
Max Julian Fischer
will also be addressing the topic of design in the digital age.